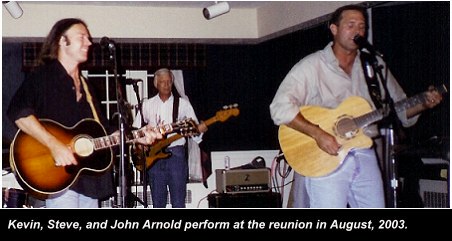 In April, 2003, Pat Long passed away. The news of his loss stunned the remaining members of Blue Rose Café and they immediately got in touch with each other. Both tears and laughter flowed as they talked about their memories of Pat and their days roaming the country, playing music togther.

They decided they needed to find a way to pay tribute to the kind, sensitive leader of their group. Gary suggested a reunion concert would be the most fitting way to remember the great singer and songwriter--and to let Pat's daughters know what a great musician their dad was and how much he was loved.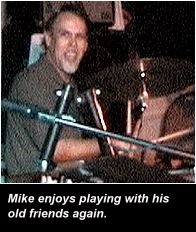 That August, the remaining members got together to play a concert in tribute to their late friend. The concert brought people back to Oklahoma from all over the country, including a few who used to sit in with the band on occasion back in the '70s and joined them again that night: John Hadley, the band's mentor who wrote many of the songs Blue Rose Café performed, fiddler Mark Dulac and mandolinist Nick Rorick. Pat's brother Mike Long joined them on banjo, as well as friends John Arnold on vocals/guitar and lead guitarist Bob French.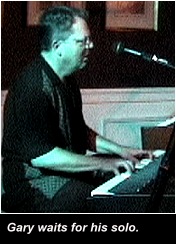 In front of over 200 fans, friends, and family at the University Club in Norman, they played the songs Pat wrote and the ones he brought to the band. Mike and Steve had put together a slide show of photos from Blue Rose Café's past, which played behind Kevin as he sang a touching "Train to Birmingham," a John Hiatt song he'd learned from Pat; John Hadley sang "Blue Rose Café," a song he'd written for the group 27 years ago when they told him they were splitting up.
That emotional concert, which was a benefit for Pat's daughters, is captured on the live CD, Blue Rose Café: A Reunion and Tribute to Pat Long.